Bohn Cellars
ecommerce, Food & Beverage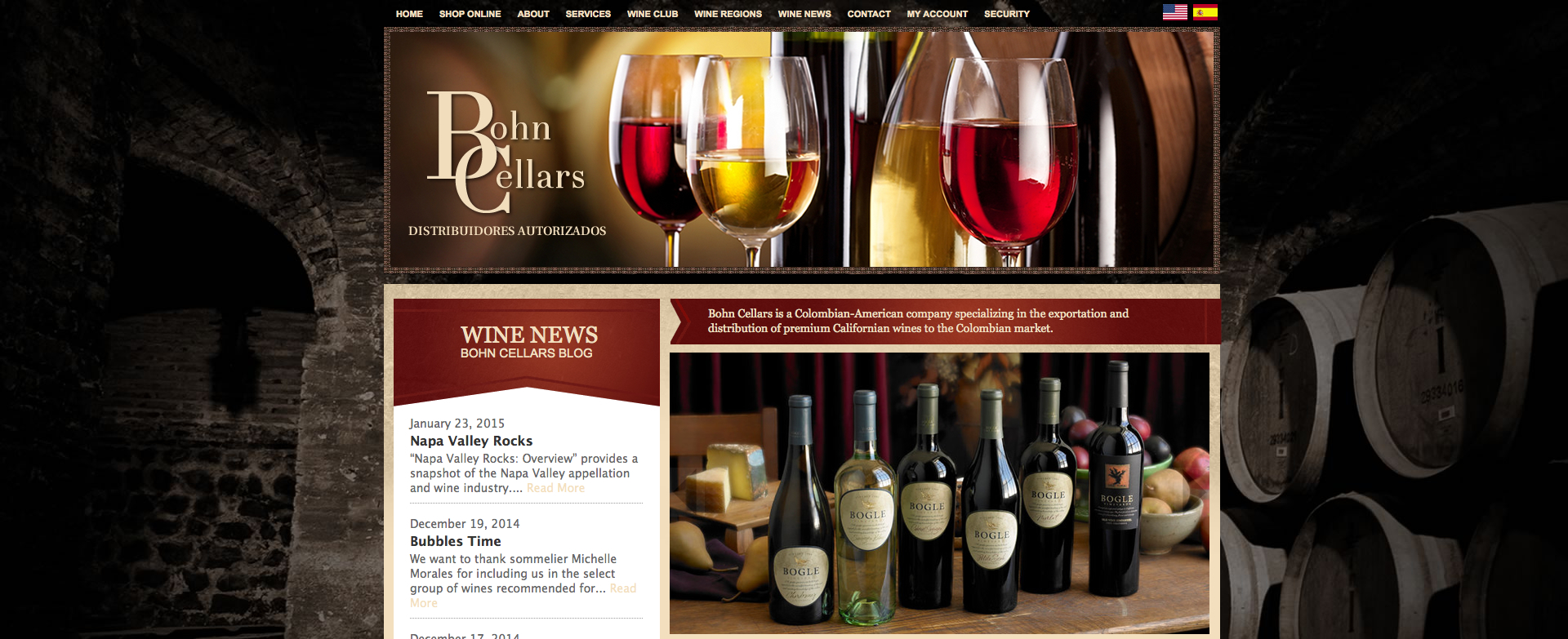 Bohn Cellars was a Colombian-American company specializing in the selection, exportation and distribution of premium Californian wines to the Colombian market.
The website was developed for both English and Spanish speaking users and featured online store, blog and details from the wineries and vineyards.
Project Details
Client: Bohn Cellars
Year: 2011
View: Offline

Requirements
Branding
WordPress CMS Development
Content Strategy
Graphic Design
Consulting
eCommerce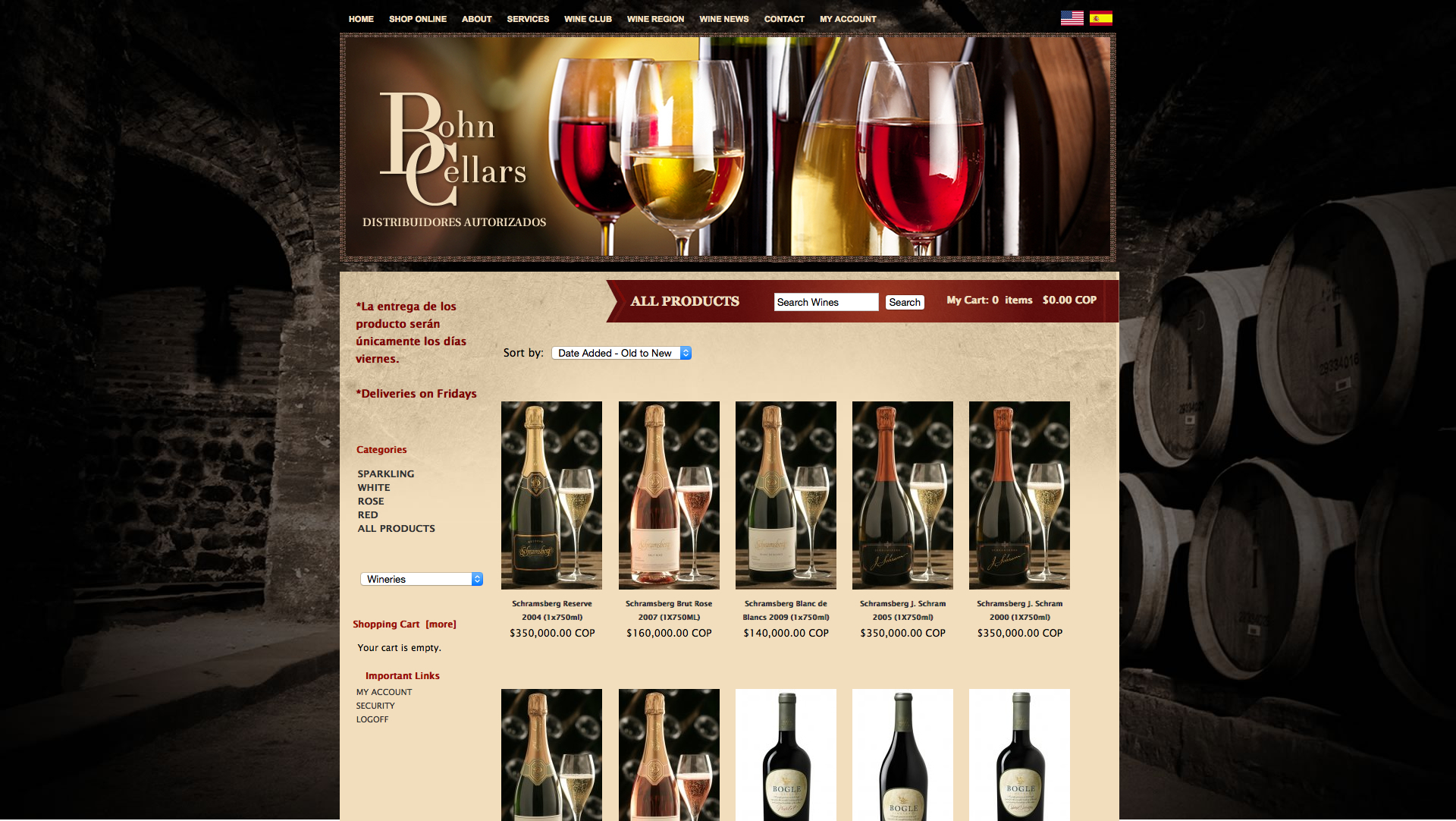 Online Store
The Spanish and English shopping carts we're built with Zen Cart and customized to match the main WordPress website. Both platforms we're seamlessly integrated so the shopper could navigate effortlessly from the corporate information, the shopping cart pages & the blog.