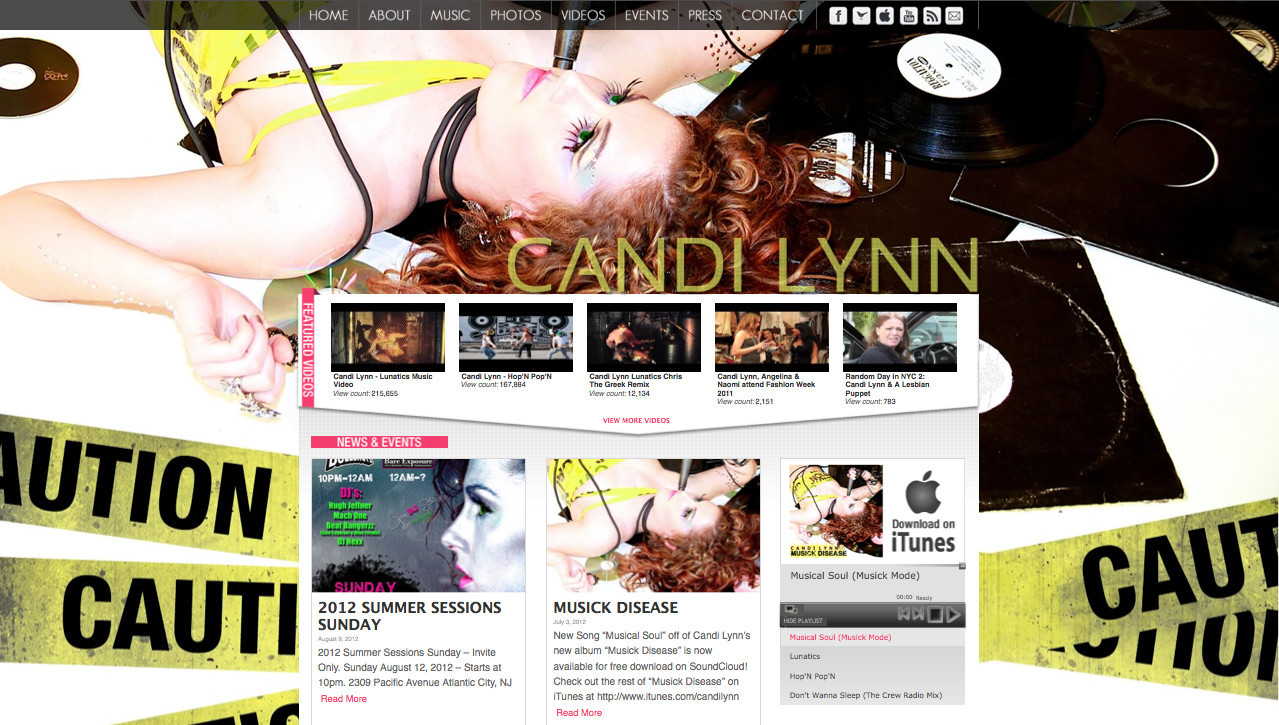 The design of candilynn.com was inspired from the rawness and eclectic style and power of Candi Lynn herself.  The site featured video and audio showcasing her music as well as integrated all of her social media networks. The site has served as a centrepiece for all of Candi's online presence.
Project Details
Client: Candi Lynn
Year: 2012
Online: candilynn.com

Requirements
Branding
WordPress CMS Development
Content Strategy
Graphic Design
Consulting
Watch Candi Lynn
In 2013 Candi was working with Earl Cohen to create a new sound and to produce a new album.