Deer Cadence
Entertainment
Deer Cadence is the creation of Travis Armour, who has been writing songs and playing across the Canadian north for the past decade. Many festivals, many bar gigs.  With three studio albums under his belt, this collaboration with Wayne, Jeff and Patrick is the best work to date – lyrics true to his heart, and melodies that find themselves in a happy frame of mind.
Project Details
Client: Derr Cadence
Year: 2009
Online: deercadence.com

Requirements
Flash
Branding
WordPress CMS Development
Content Strategy
Graphic Design
Consulting
SEO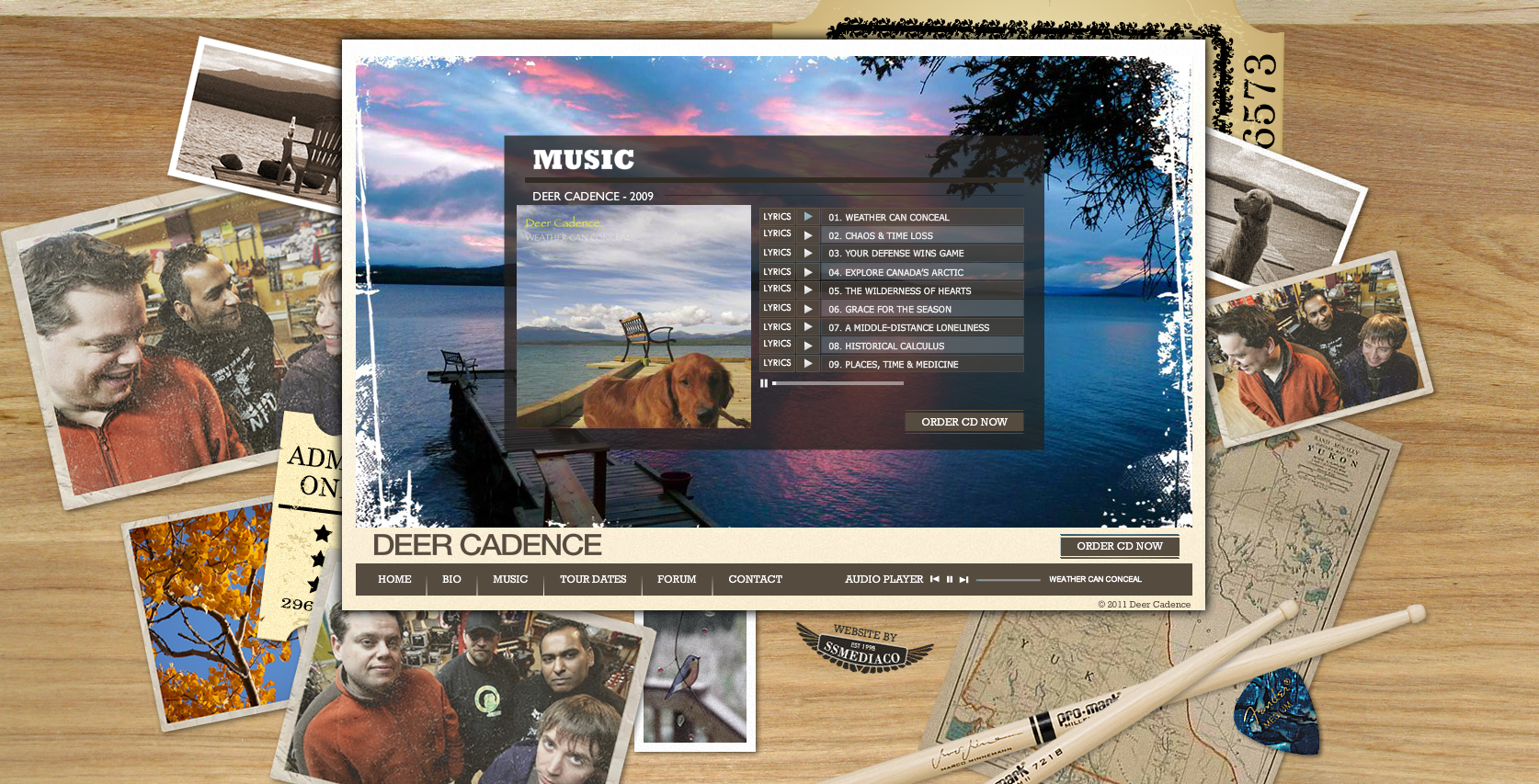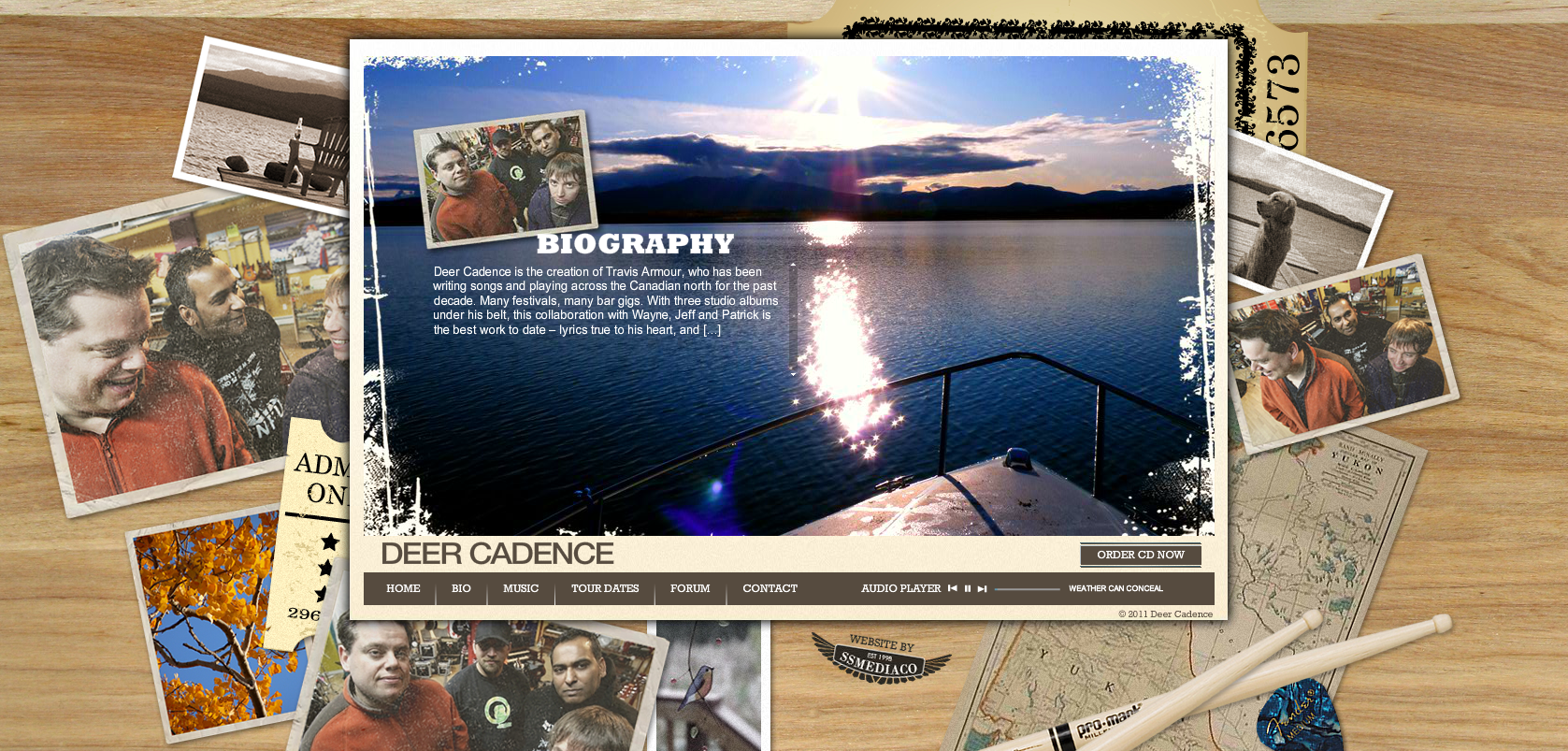 Customized Pages
Vivamus ipsum velit, ullamcorper quis nibh non, molestie tempus sapien. Mauris ultrices, felis ut eleifend auctor, leo felis vehicula quam, ut accumsan augue nunc at nisl quis nibh non, molestie tempus sapien.