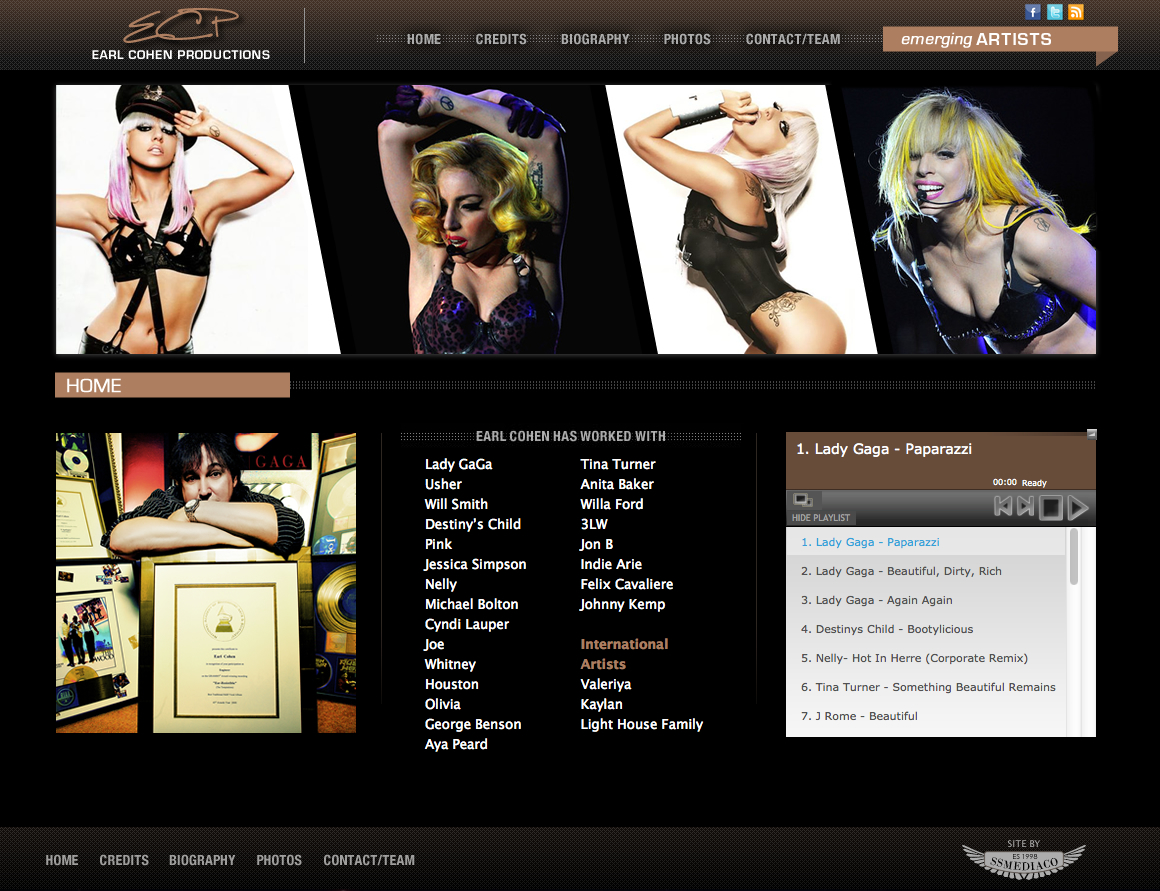 Earl Cohen began his career recording and mixing for live rock bands in his native Connecticut, and toured all over New England.
Even at an early age, his musical tastes were expansive. From British Rock to Motown, he was influenced by The Beatles, Led Zeppelin, Genesis, The Rolling Stones, Deep Purple, Smokey Robinson, The Temptations, and Marvin Gaye, etc. These musical influences helped to shape and define his listening spectrum.
As an audio engineer, mix engineer, and producer, Cohen's talents are unsurpassed.
Cohen has worked with a verifiable of today's "Who's Who" in the Music Industry, and his credits have appeared in more than 80 million records sold worldwide for some of today's top recording artists, including the following mega hit super stars:
Lady Gaga, Whitney Houston, Usher, Destiny Child, Will Smith, Pink, Nelly, Kelly Rowland, Jessica Simpson, Joe, Michael Bolton, George Benson, Tina Turner, Cyndi Lauper, and international Russian superstar Valeriya.
Cohen's talents have earned him several prestigious multi-platinum music awards including Grammy Awards for Lady Gaga's "The Fame", Anita Baker's "I Apologize", and a Grammy Award for Best Engineered LP for his work on "Ear-Resistible" for the legendary Temptations.
Cohen's current projects include singer/actress Cierrra Ramirez title track "You Don't Know" from Lionsgate Films "Girl In Progress" with producers Calvin Gaines and Timothy Temper.
Cohen is currently developing some incredibly talented, new, and upcoming artists along with Grammy Award winning producers Calvin Gaines, Tom Kafafian, and a team of young, amazingly-talented writers and producers.
Project Details
Client: Earl Cohen
Year: 2012
View: earlcohenproductions.com

Requirements
Branding
WordPress CMS Development
Content Strategy
Graphic Design
Consulting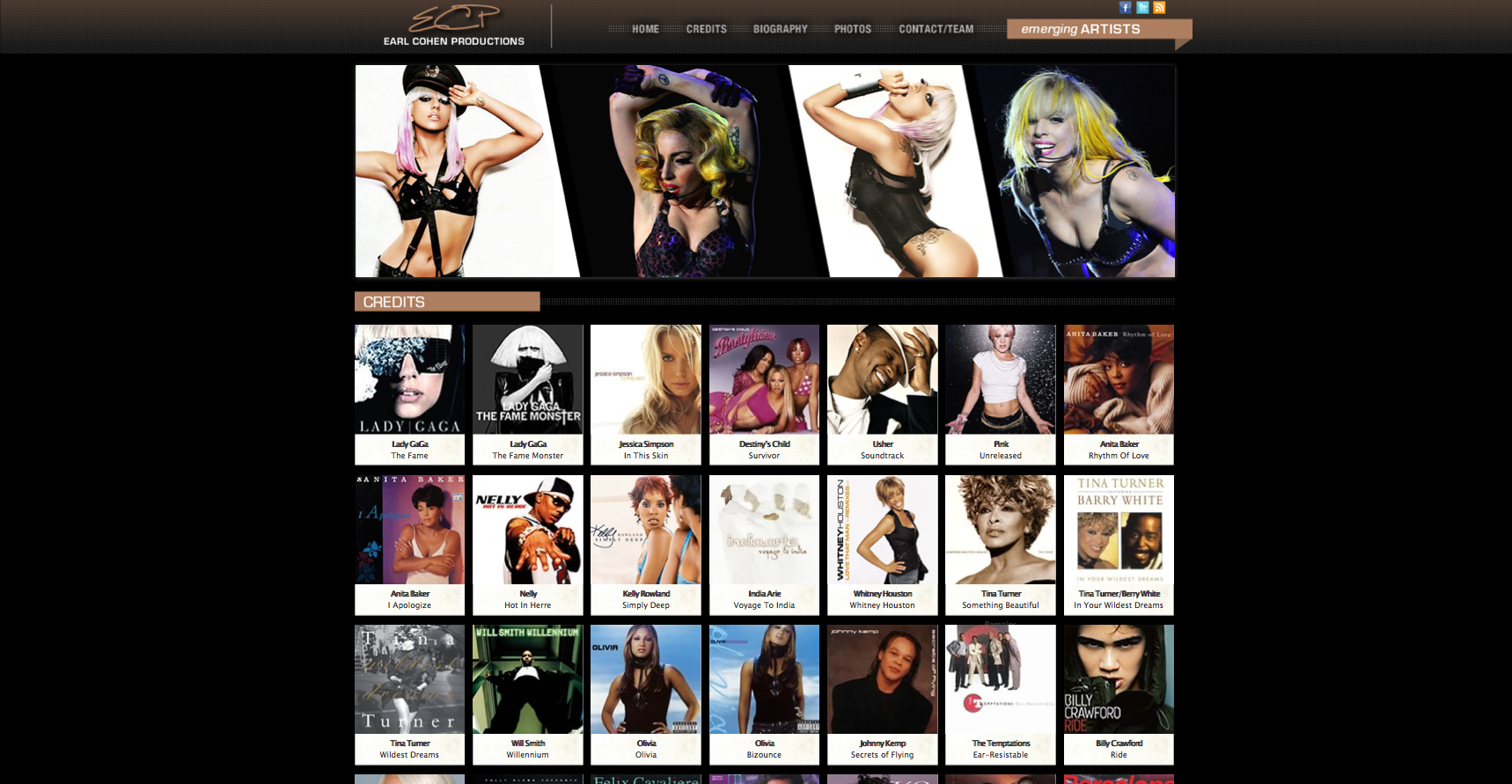 Music Catalogue
The Credits page puts Earl Cohen's impressive body of work in full view. Earl has worked with legendary performers on  iconic albums spanning across decades.
We were searching for a web designer to build a website for our team that would prominently showcase my 35+ years of accomplishments in the music industry. We came across one of SS Media Co's websites for another successful producer that really caught my attention. I knew that Scott and Shannon were the right people to construct my website after hearing the details of his impressive marketing strategy. They really took the time to patiently absorb what I was trying to project to the industry through my website. Scott constructed a very professional website for my company that far exceeded our expectations in every way. He and his team were extremely efficient, paid great attention to detail, and made sure that we were happy with the end result.
I am very proud to present our website to the world. I would certainly recommend Scott and Shannon of SS Media Co to anyone who is serious about constructing a professional website for their business.