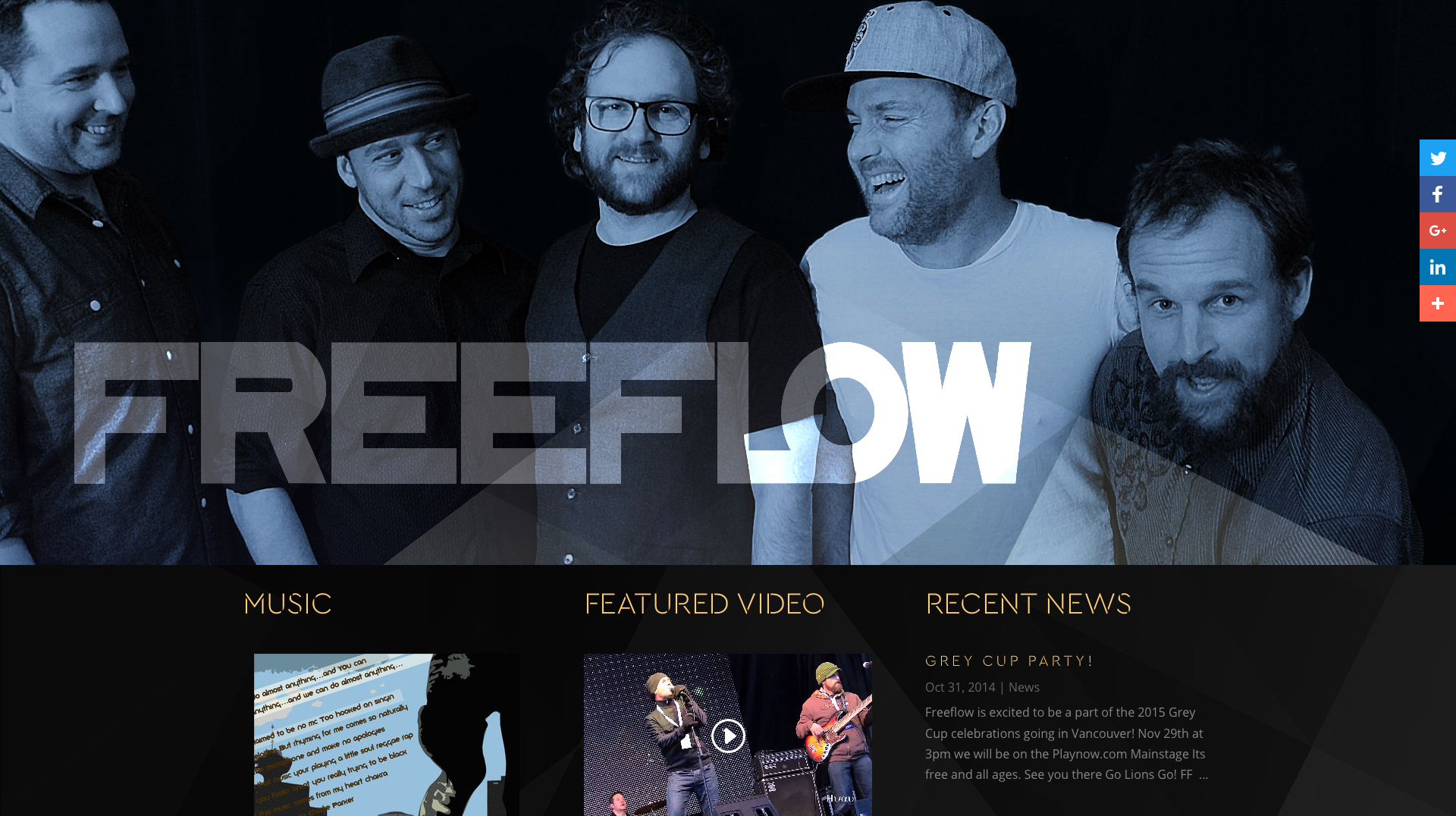 Vancouver Reggae, Soul, Rock & Roll band Freeflow contacted SS Media Co to redesign their current website. This is the second website we created for Freeflow, the original website created 2009 was due for a revamp. The 2016 version was developed as a responsive / mobile friendly website, which allows the content to look its best on all screen sizes.
Who is Freeflow? While the answer is simple in the sense that they're a flat-out captivating group of musicians that have a remarkable ability to bring people out of their seats, singing and dancing along.
A much greater challenge, however, is describing Freeflow's sound, which features everything from Soul and funk to reggae and hip-hop. They have often been compared to bands like Sublime and the Red Hot Chili Peppers, yet have nurtured a sound distinctively all their own. "We have five members of the band with very different musical tastes, but lots of common ground," said lead singer Jason Evans. "What we try to do is combine the music that feels the best to us. We can't help but fuse elements."
Since founding members Jason Evans (vocals), Reece Worth (guitar), Ryan Davis (drums), Wilson Padmos (keys) and Simon Davies (bass) came together in 2001, the band's music has evolved – something that is more than obvious to anyone who has seen the band live or listened to Freeflow's three well-received albums.
In 2011, Freeflow tragically lost founding member Wilson Padmos to cancer, which was devastating on many levels, forcing the band to do some soul searching, and question how/if they were going to continue.
The group chose to keep the light shining, and the single So Many Times, released in 2012, is a dedication to Wilson, and an everlasting keepsake in the band's historic tour. In 2013, Freeflow added keyboardist Ian Lemont to the mix, and with their new band member have been actively performing, with plans to release a new album on the near horizon.
Looking ahead to their fifteen year anniversary in 2016, Freeflow feels a real sense of excitement that the passion for what they do is ever present, and the future is filled with hopes, opportunities, and amazing possibilities.
Need Text
Project Details
Client: Freeflow
Year: 2009 & 2016
Online: freeflow.ca

Requirements
Responsive/Mobile Friendly
Branding
WordPress
CMS Development
Content Strategy
Graphic Design
Consulting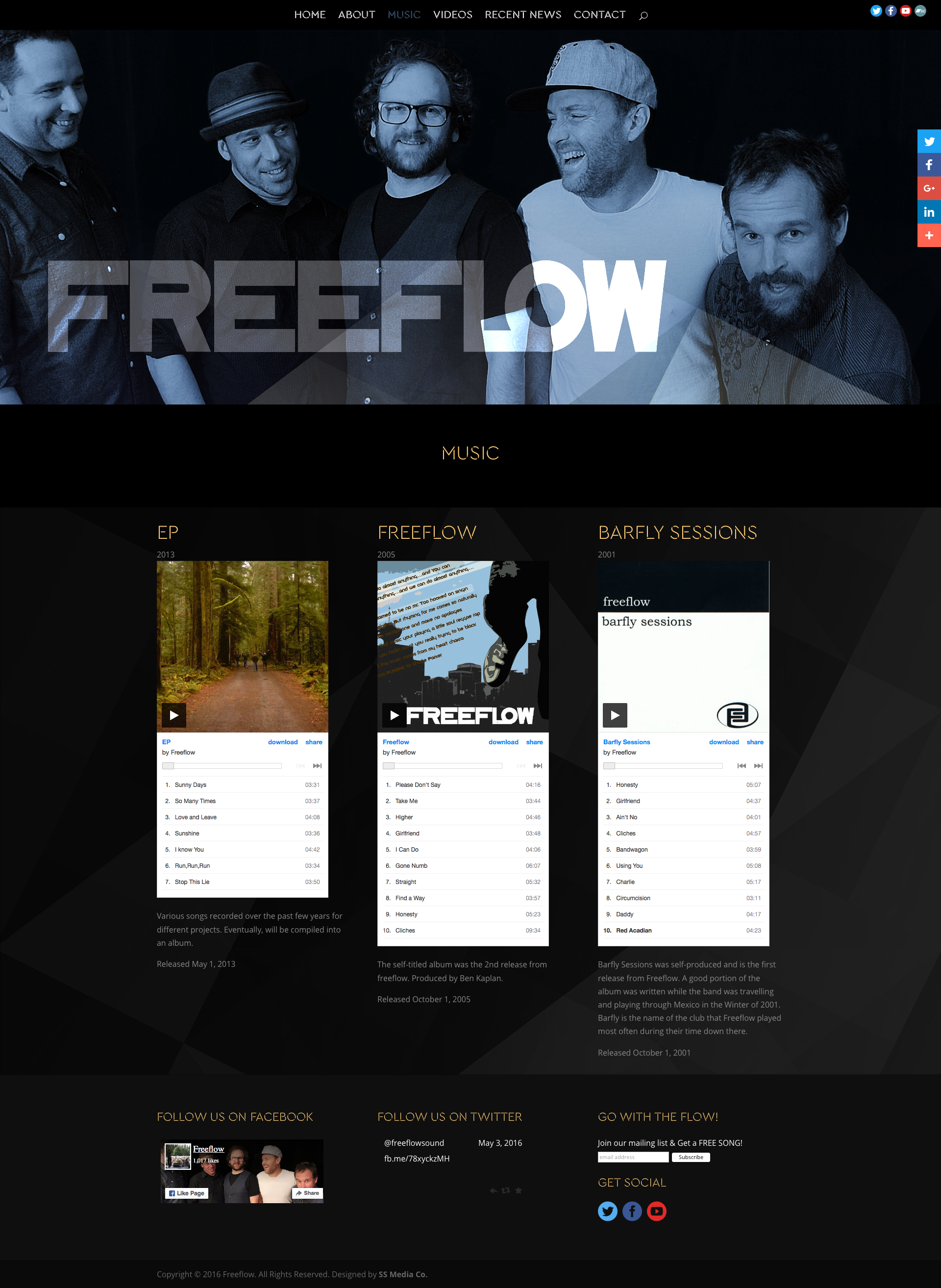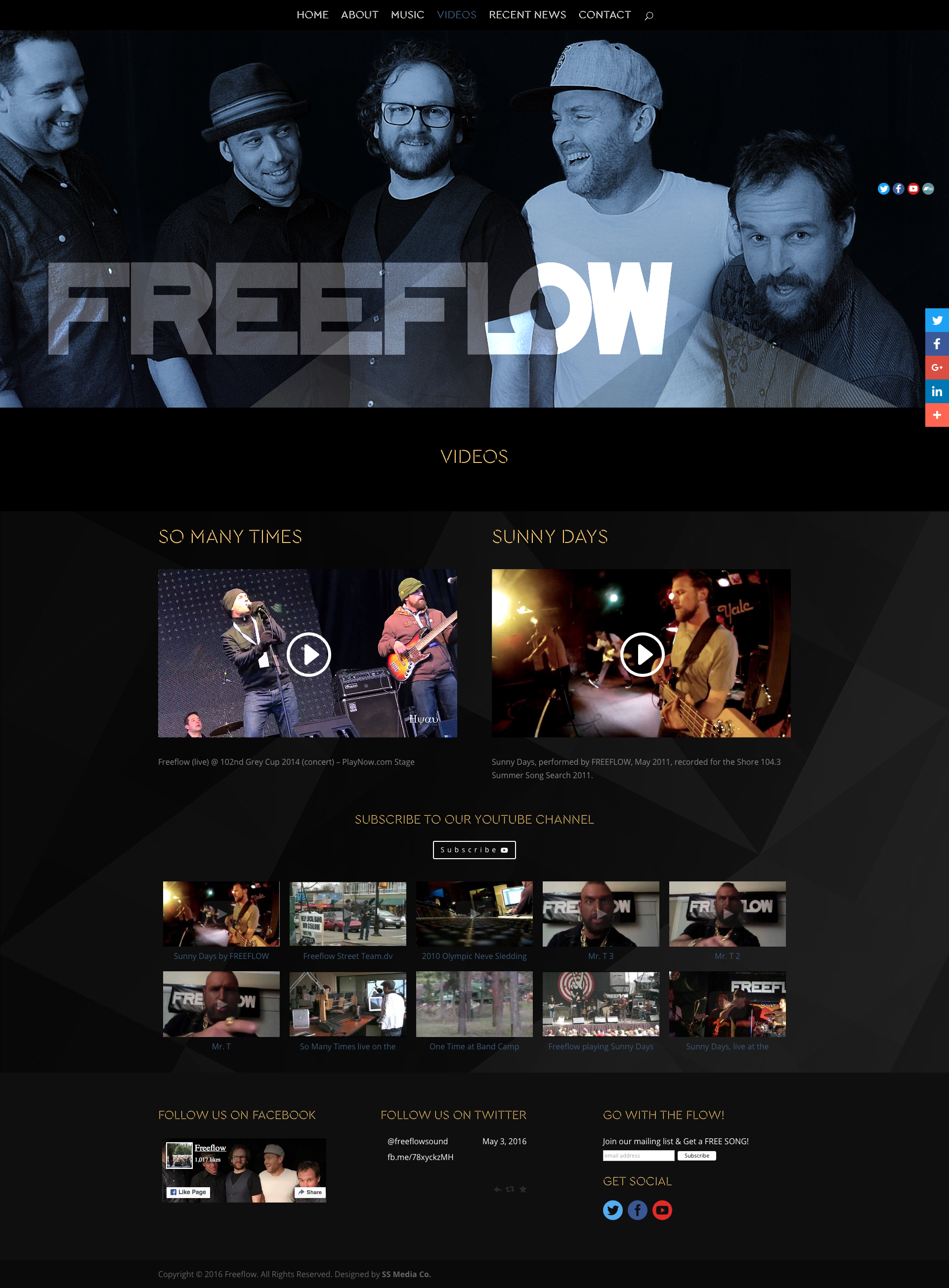 Music & Video Pages
The Music & Video pages showcase the bands content by way of Bandcamp and YouTube, keeping all content easy to manage and share.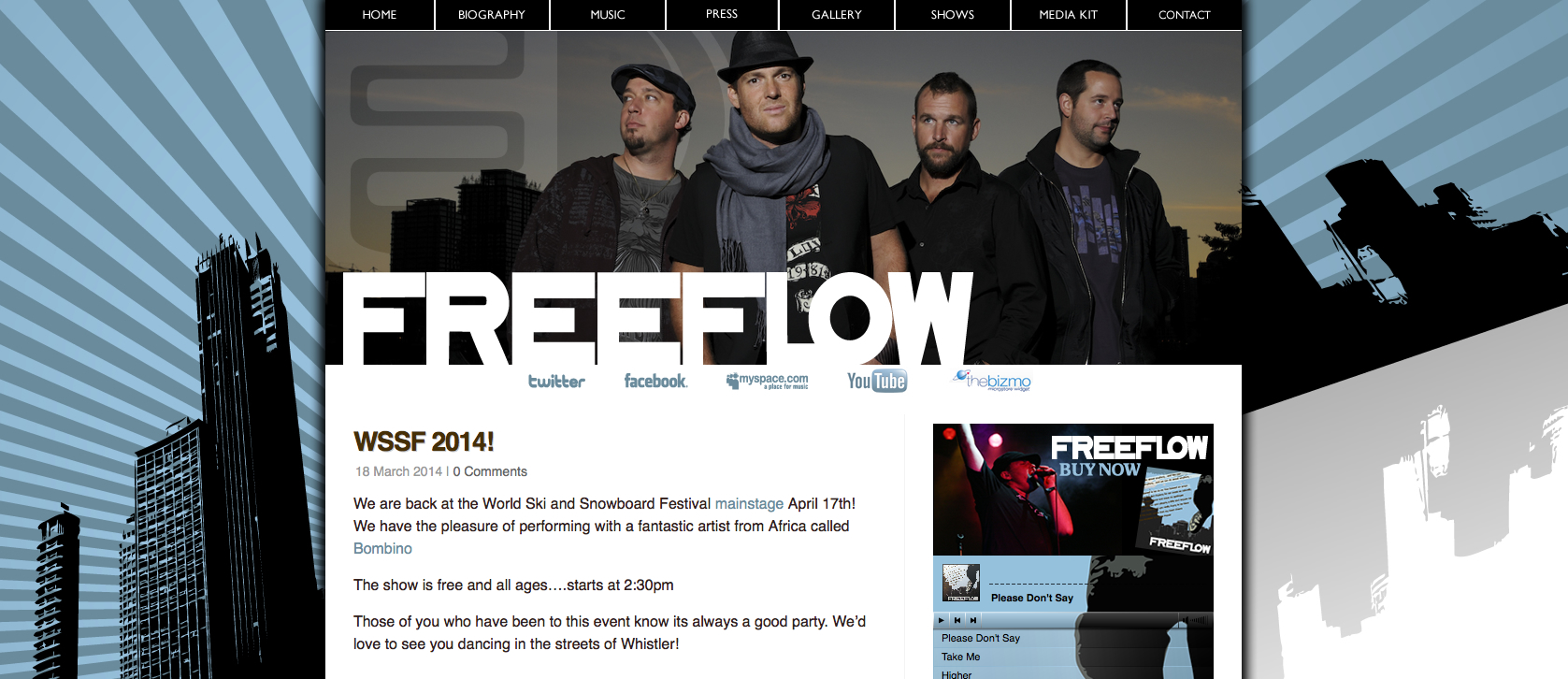 2009 Website
Back in 2009 Top 20, Peak Performance artist Freeflow hired SS Media Co to design and develop their website.  A great tool for the time, the site had aged gracefully but after years of service, the website was due for an overhaul.