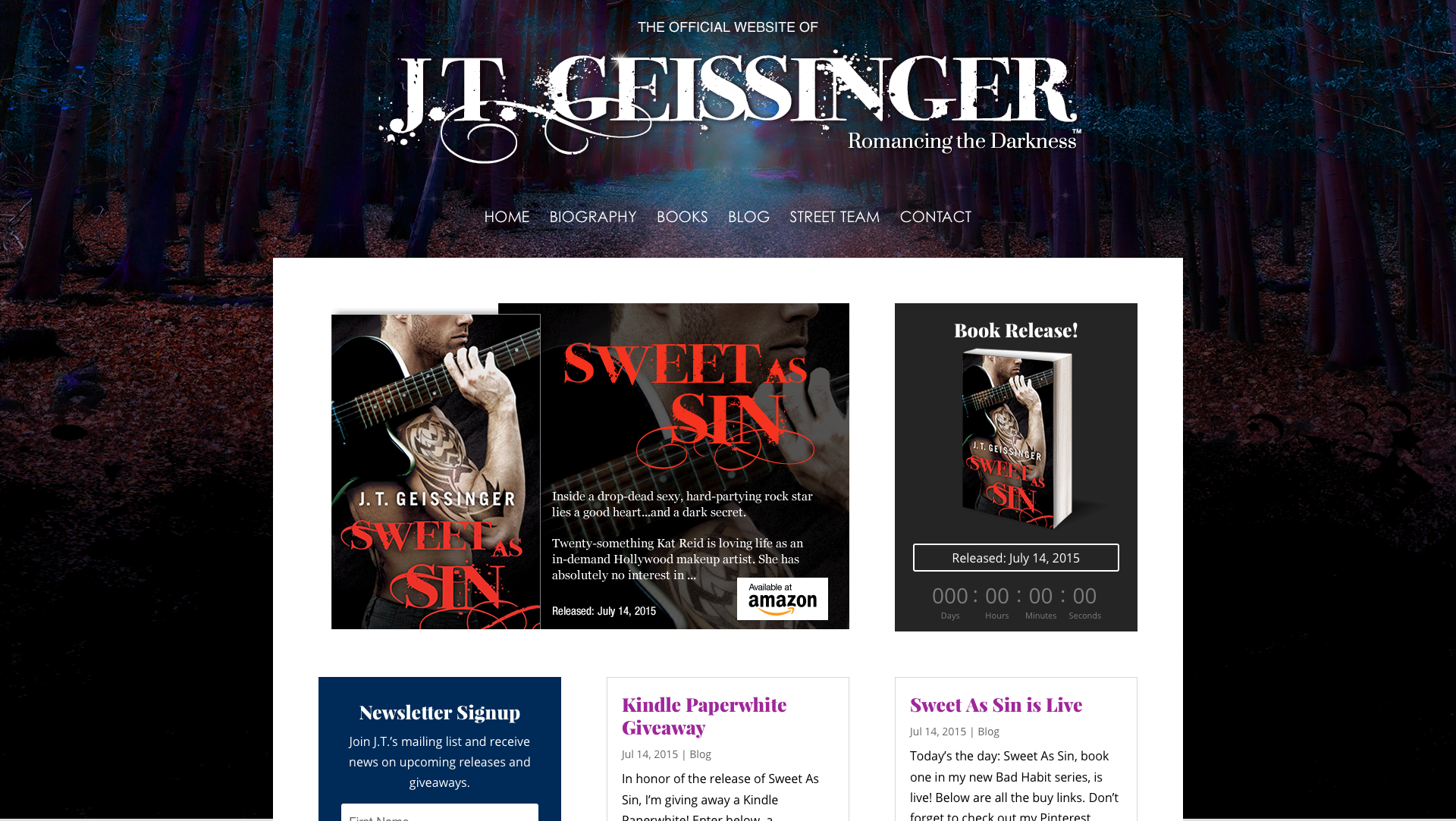 J.T. Geissinger has been one of SS Media Co, longest customers extending back to Jay's Flowers which became L.A. Botanicals, one of Los Angeles' hottest flower shops. We received a call from J.T. one afternoon about developing a new website, never in our wildest dreams did I imaging the words "I've written and sold a paranormal and contemporary romance novel" would fill my ears. This is not a comment on J.T.'s writing skills, it's more a comment about a complete career change.
Project Details
Client: J.T. Geissinger
Year: 2014
Online: jtgeissinger.com

Requirements
Responsive/Mobile friendly
Branding
WordPress CMS Development
Content Strategy
Graphic Design
Consulting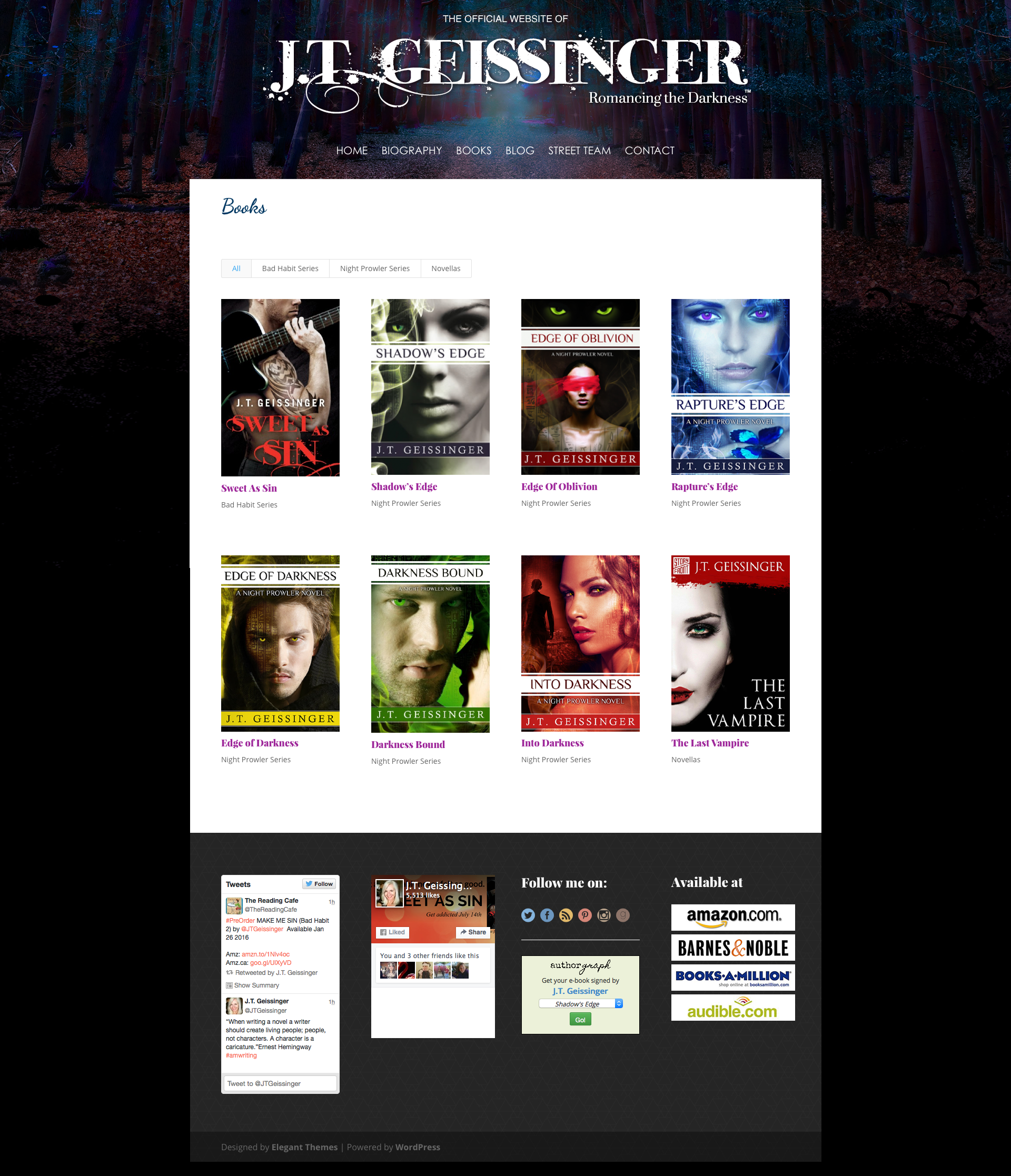 Filterable Book Portfolio
Vivamus ipsum velit, ullamcorper quis nibh non, molestie tempus sapien. Mauris ultrices, felis ut eleifend auctor, leo felis vehicula quam, ut accumsan augue nunc at nisl quis nibh non, molestie tempus sapien.
Since we first utilized SS Media Co. to create our website in 2001, we have worked closely with Scott, Shannon and team to keep our site looking fresh and operating seamlessly. They have excellent technical knowledge, superior design skills and are also a lot of fun to work with. SS Media Co. has been an invaluable resource for our company and we are grateful for their patience, diligence, creative ideas and ability to communicate effectively with the technically challenged.