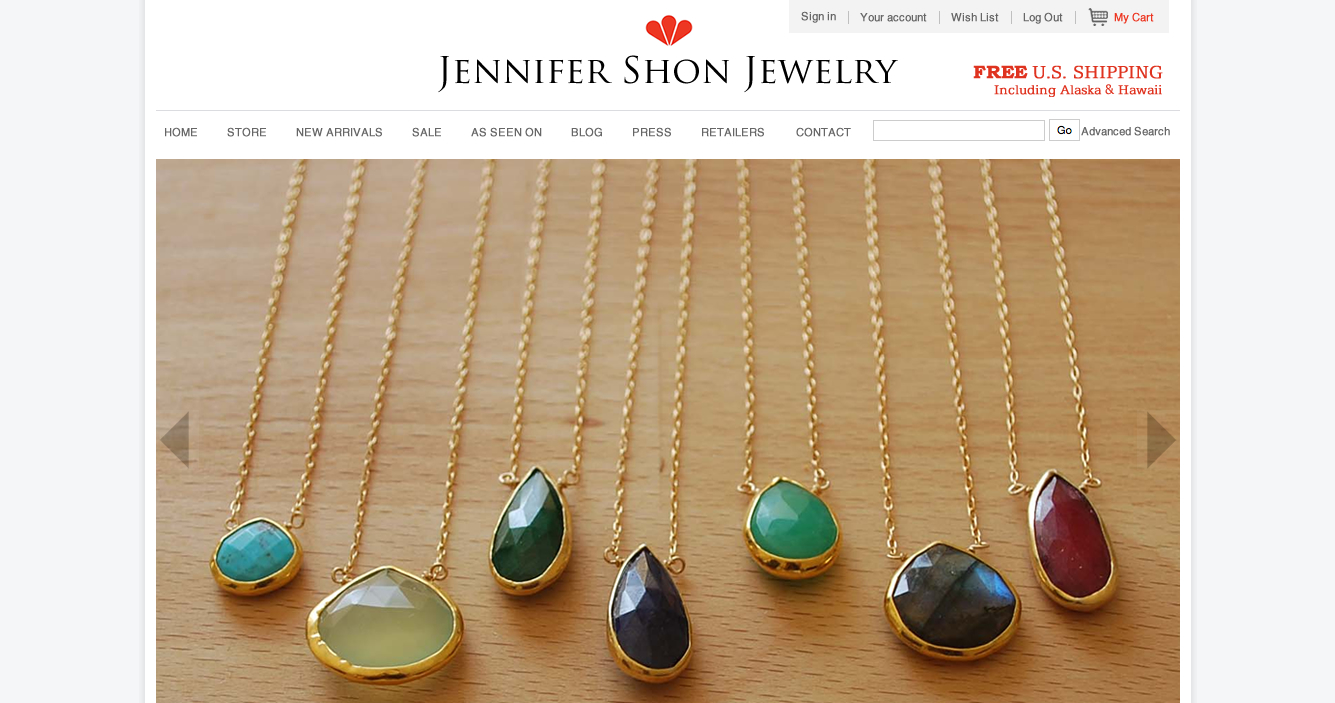 Jennifer has been making jewelry for as long as she can remember. After working at a boutique in Santa Monica she started selling her pieces in the store. Encouraged by the positive feedback from her friends and colleagues, she turned her hobby into a career. Self taught, she prides her creations as wearable with any outfit and timeless pieces that you'll have in your closet for years. She makes all pieces by hand in Los Angeles, CA.
Project Details
Client: Jennifer Shon
Year: 2012
Online: jennifershon.com

Requirements
Branding
WordPress CMS Development
Content Strategy
Graphic Design
Consulting
eCommerce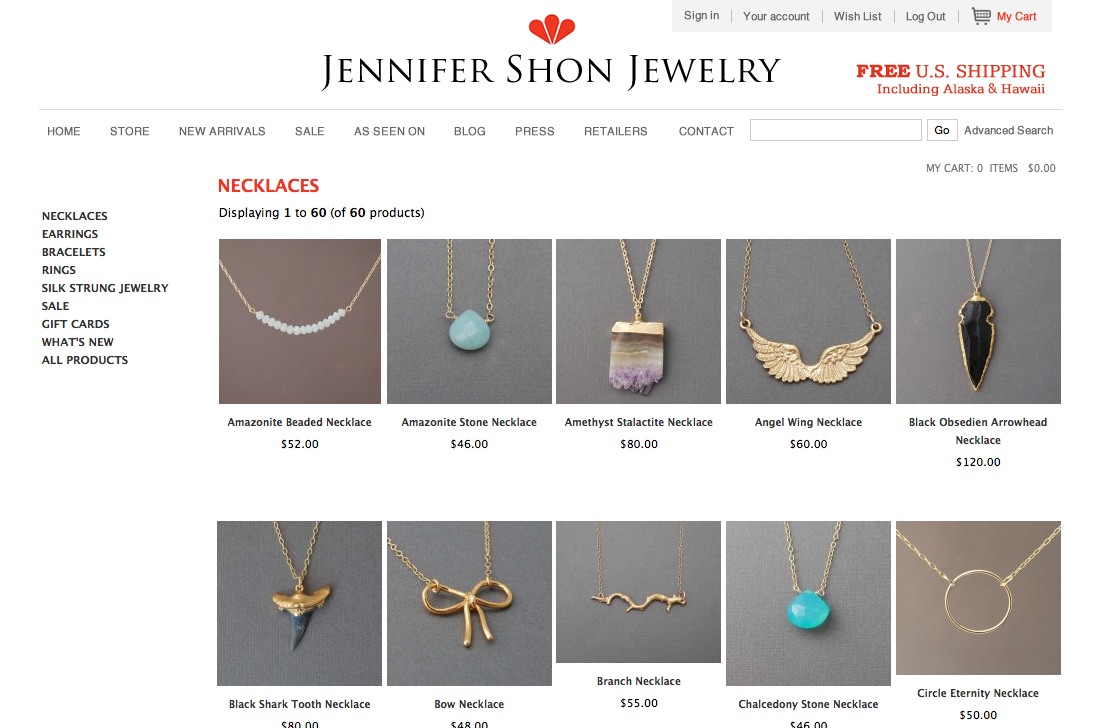 Online Store
Jennifer Shun's online store features her beautiful handmade pieces including necklaces, earrings, bracelets, rings and silk strung jewelry.