Ktunaxa Nation
Communities
Ktunaxa (pronounced 'k-too-nah-ha') people have occupied the lands adjacent to the Kootenay and Columbia Rivers and the Arrow Lakes of British Columbia, Canada for more than 10,000 years.
The Traditional Territory of the Ktunaxa Nation covers approximately 70,000 square kilometres (27,000 square miles) within the Kootenay region of south-eastern British Columbia and historically included parts of Alberta, Montana, Washington and Idaho.
Project Details
Client: Ktunaxa Nation Council
Year: 2012
Online: ktunaxa.org

Requirements
Branding
WordPress CMS Development
Content Strategy
Graphic Design
Consulting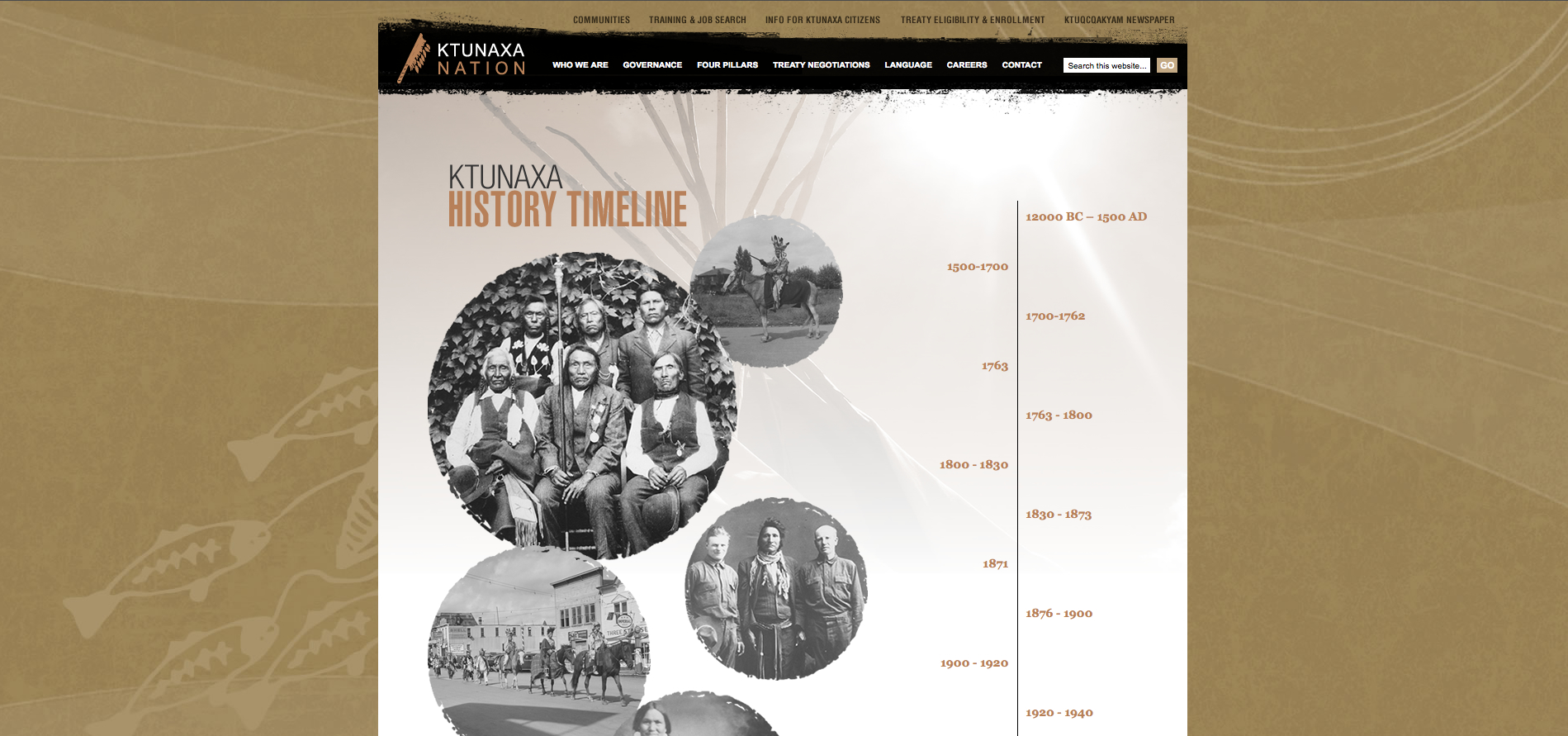 Historical Timeline
This was one of our favourite elements of the site, a timeline of historical events from the Ktunaxa nation.
Custom Layouts
Every page of the website was individually laid out and required original visuals to create a unique experience.