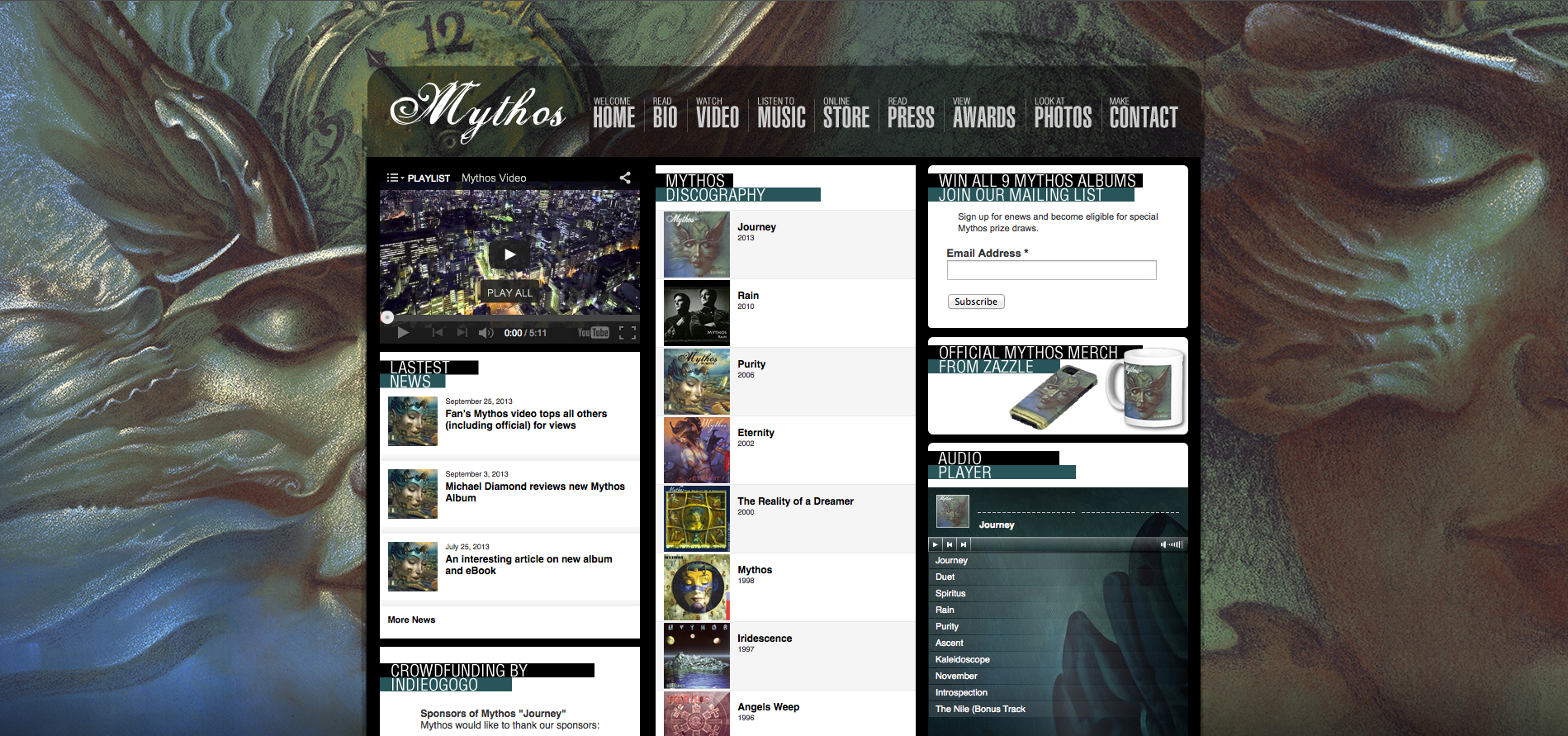 Mythos can be described as ethereal, ambient instrumental music focusing on acoustic guitar, piano and vocal melodies. Added to this mix are hypnotic electronic beats, orchestral arrangements and world instrument flavors. Mythos has always had the goal of creating music without borders; creating a blend of sounds from all over the planet.
SS Media Co worked with Mythos for nearly a decade developing several incarnations of their website, ranging from fully interactive and award winning flash websites, to this PromoFact funded and final version developed in WordPress. This ultimate anthology website featured recordings from all of Mythos recordings, merchandise, videos and a full collection of press releases of the bands history.
Project Details
Client: Mythos
Year: 2010
View: Offline

Requirements
Branding
WordPress CMS Development
Content Strategy
Graphic Design
Consulting
eCommerce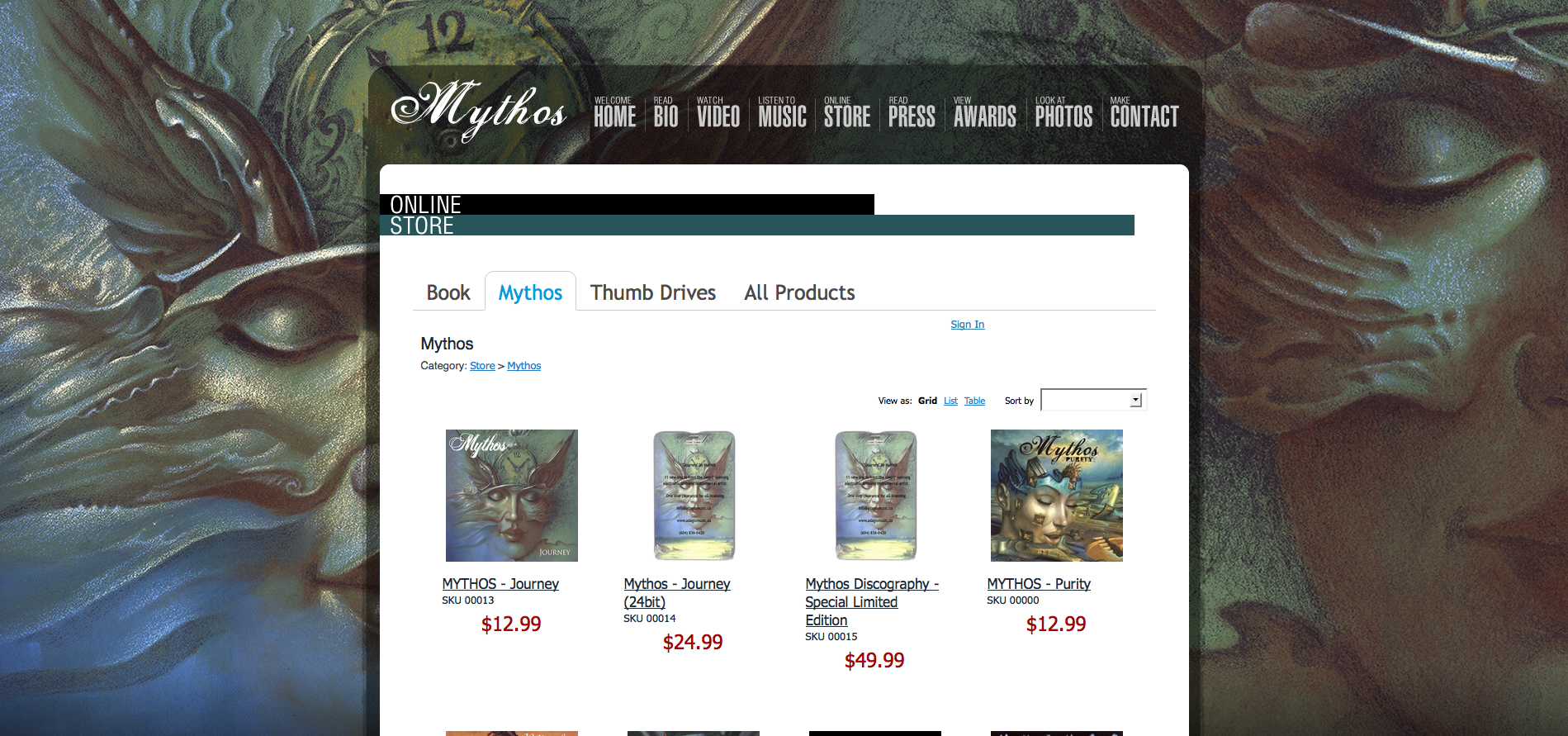 Digital Downloads & Merchandise
At the launch, the online store featured all of Mythos albums in multiple forms, CD's, digital downloads and thumb drives. Shoppers could also purchase some limited edition products as well as iPhone cases & glassware.