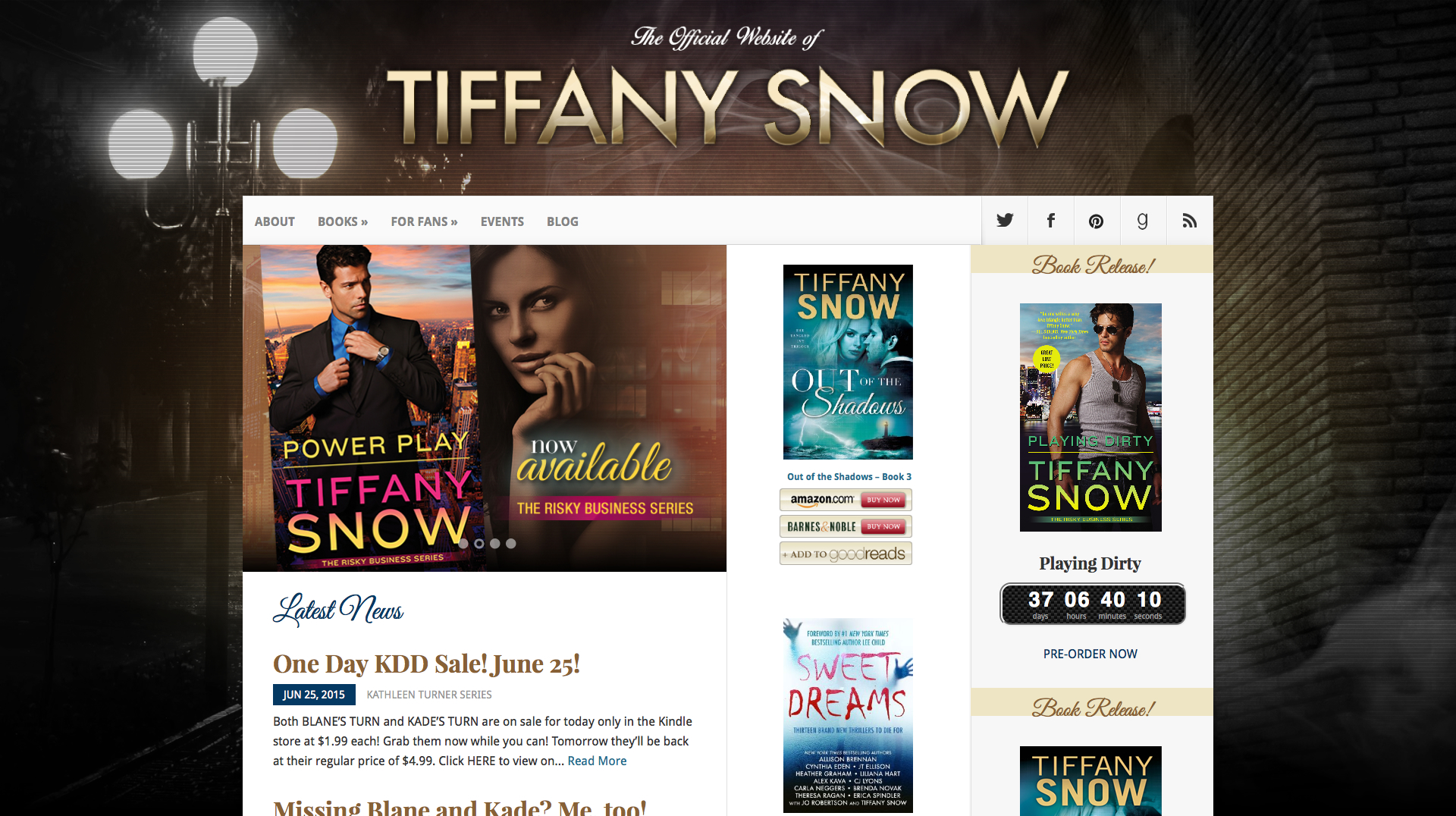 A native of St. Louis, Missouri, Tiffany Snow earned degrees in Education and History from the University of Missouri-Columbia, before launching a career in Information Technology. After over a decade in IT, she switched careers to what she always dreamed of doing – writing. Tiffany is the author of romantic suspense novels such as the Kathleen Turner Series, which includes No Turning Back, Turn to Me and Turning Point. Since she's drawn to character-driven books herself, that's what she loves to write, and the guy always gets his girl. She feeds her love of books with avid reading, yet she manages to spare time and considerable affection for trivia, eighties hair bands, the St. Louis Cardinals, and Elvis. She and her husband have two daughters and one dog.
Tiffany's background in IT gave her a solid understanding of the technology to build her own site but she lacked the design skills. When Tiffany A. Snow approached us she already had an impressive body of work but lacked a website that allowed her to promote her upcoming releases, communicate with her fans or showcase her catalog in an effective way. TiffanySnow.com is the centrepiece for the promotion of all of Tiffany's novels.
When creating the imagery for the site we drew upon the Tiffany's requests for Film Noir yet modern and ease of navigation.  The responsive design flows to all screen sizes and allows users to stay up-to date by following her blog and alerting them to new releases.
Currently, Tiffany has three written three series of novels, these pages feature custom backgrounds inspired by the novels.
Project Details
Client: Tiffany Snow
Year: 2013
View: tiffanyasnow.com
Requirements
Responsive/Mobile friendly
SEO
Branding
WordPress
CMS Development
Content Strategy
Graphic Design
Consulting
Social Media Marketing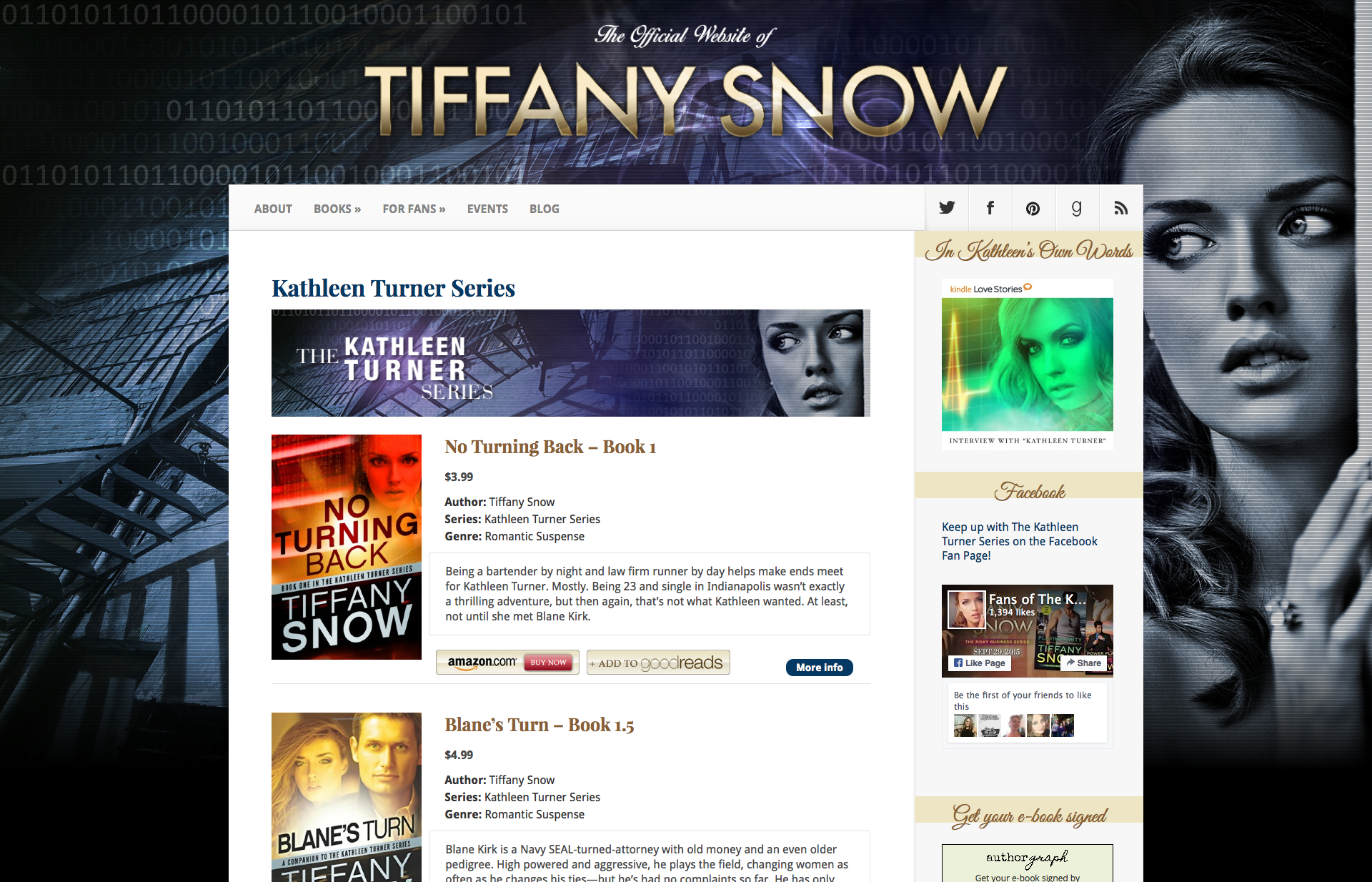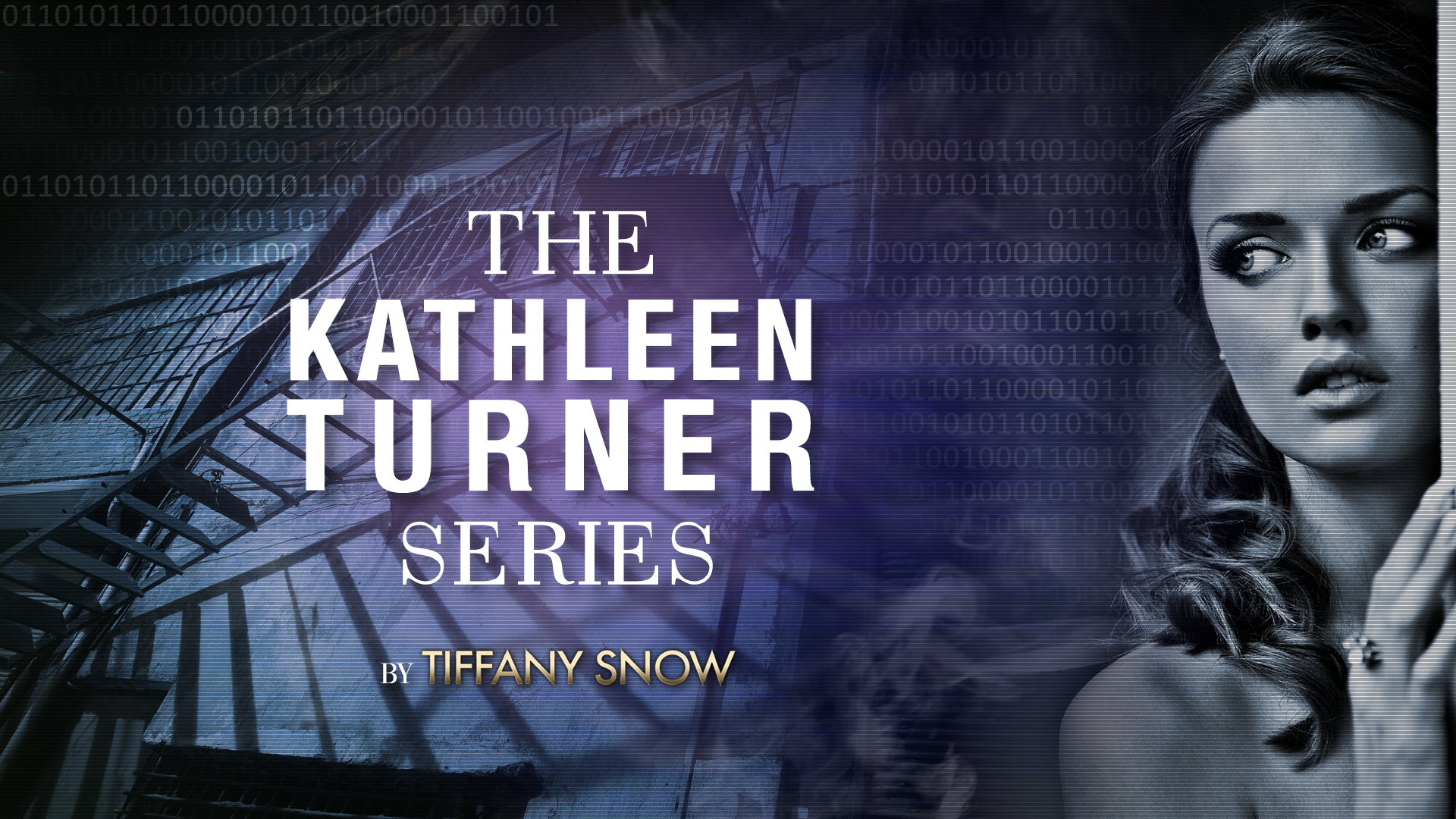 The Kathleen Turner Series
These are just some of the materials developed for the Kathleen Turner series, website background, wallpaper and banners.
About the Kathleen Turner series
Being a bartender by night and law firm runner by day helps make ends meet for Kathleen Turner. Mostly. Being 23 and single in Indianapolis wasn't exactly a thrilling adventure, but then again, that's not what Kathleen wanted. At least, not until she met Blane Kirk.
Navy SEAL turned high-profile attorney, Blane is everything a woman could want. The only problem? He's her boss.
The Tangled Ivy Trilogy
These are just some of the materials developed for the Tangled Ivy Trilogy, website background, wallpaper and banners.
About The Tangled Ivy Trilogy
Ivy Mason is hiding—from her past, from herself, and from anyone who could love her. The only kind of love she's ever known hurts, leaving scars on her body and soul. Now, her world may be boring and predictable, but that's exactly what she wants. Until Devon Clay walks into her life.
A lonely man in a deadly profession, Devon works as an agent for an underground British agency known only as the Shadow. Nothing about him is safe or ordinary. The danger that consumes his life turns into an addiction Ivy can't resist…even if it proves fatal.
As Ivy's past begins to catch up with her, she wonders if love really is the twisted thing she's always thought it was. Maybe it could be more with this man, who's shown her that she doesn't need to protect herself from everyone. Is what she feels for Devon worth the risk? He may save her heart or break it, if she manages to stay alive.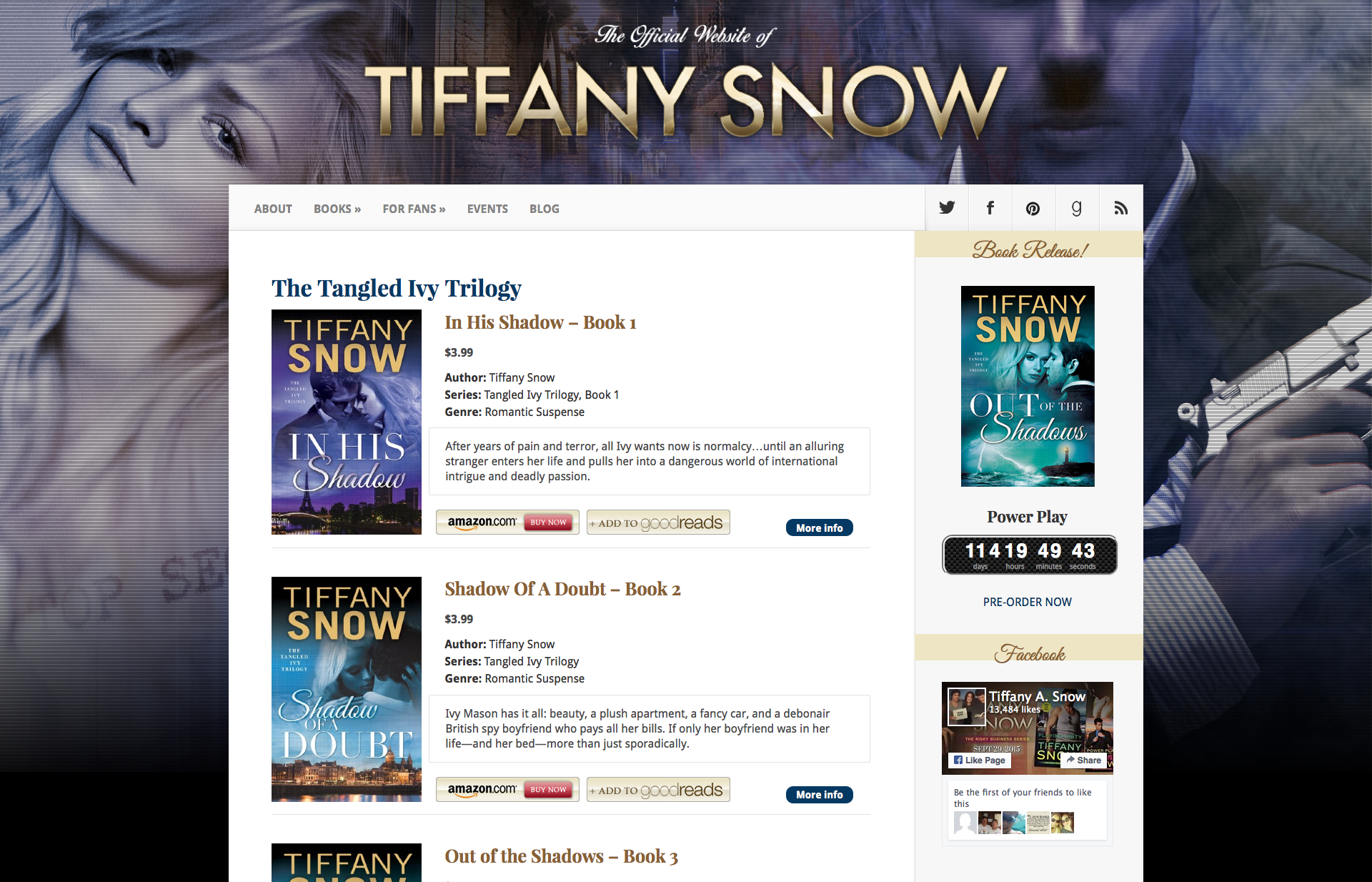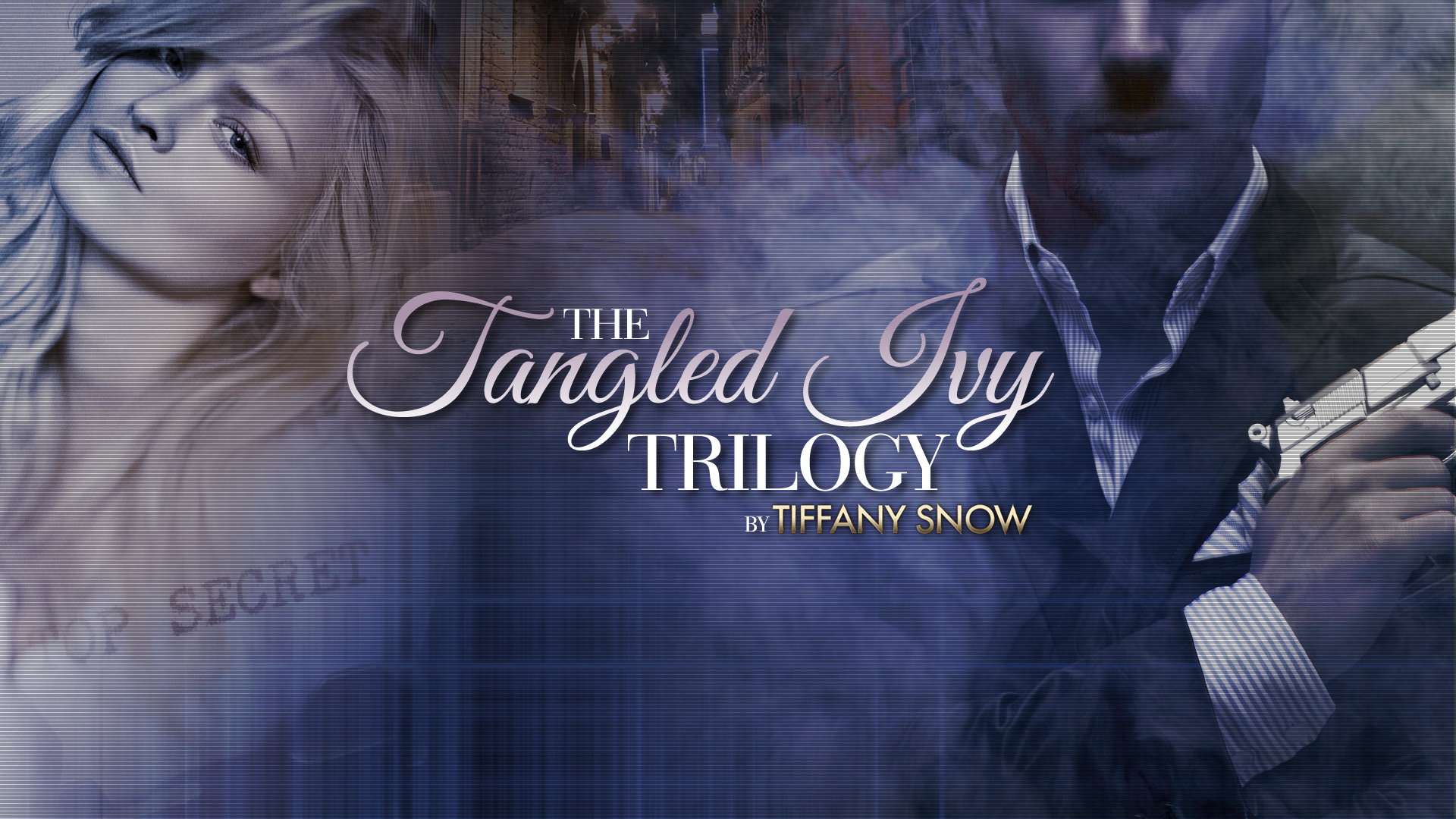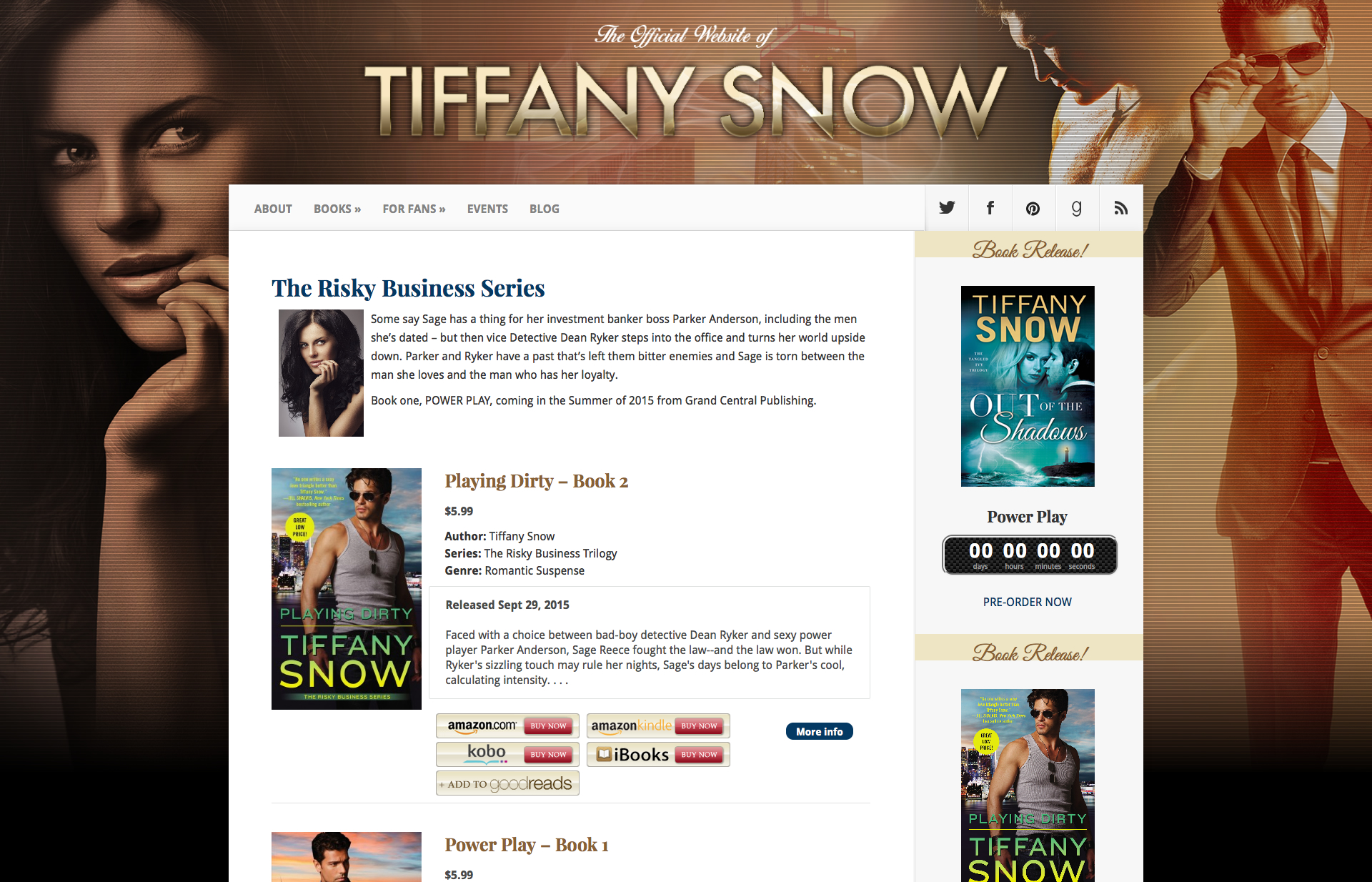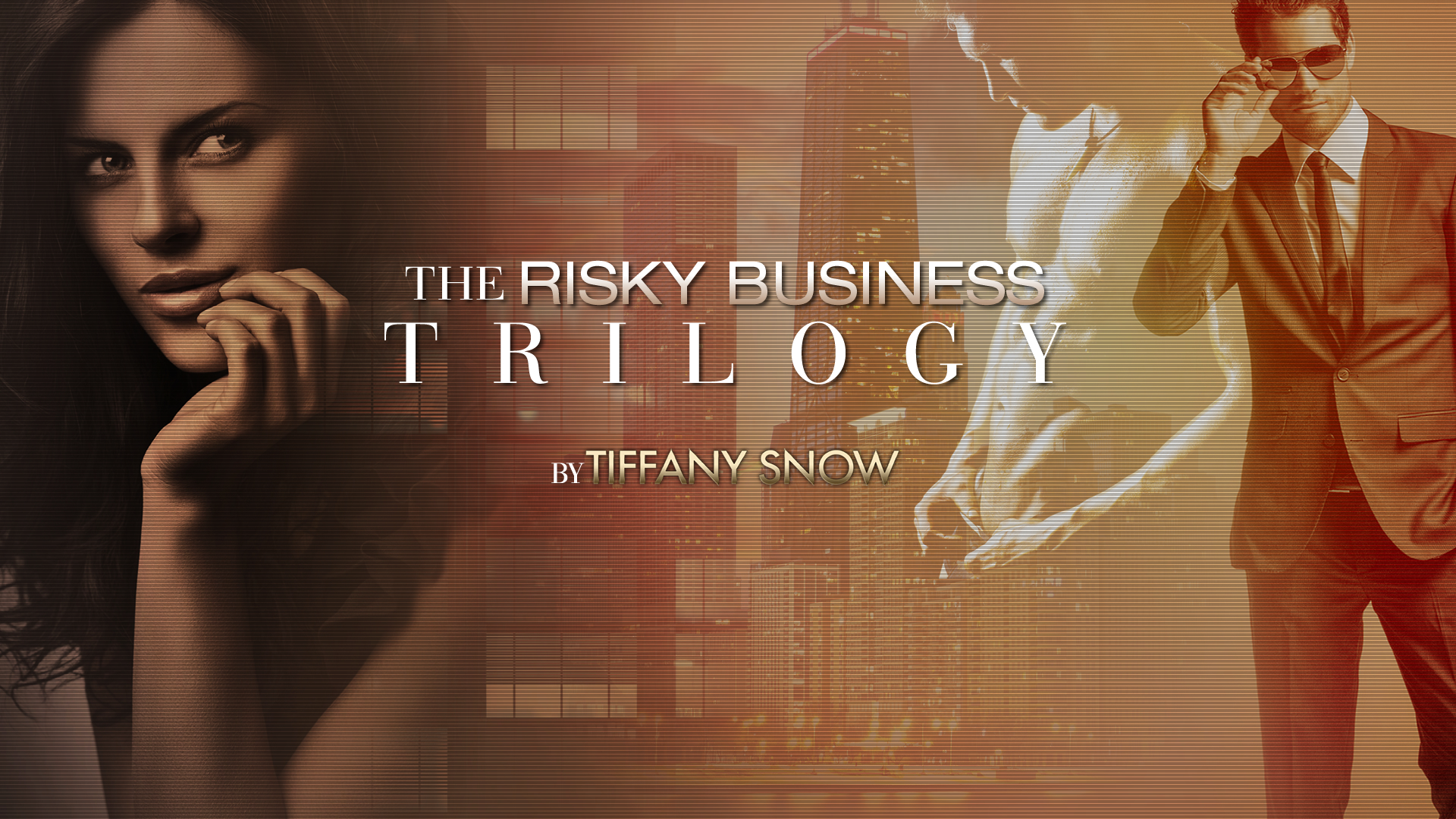 The Risky Business Series
These are just some of the materials developed for the Risky Business series, website background, wallpaper and banners.
About The Risky Business Series
Sage Reese lives for her job. More precisely, she lives for her debonair boss, Parker Andersen. Sage handles everything for Parker, even as she fantasizes about the one thing that isn't in her job description: him. But when a high-stakes account crosses the line from shady to deadly, a tough cop starts giving Sage the attention she wishes Parker would . . .
Detective Dean Ryker couldn't be more different from Parker. While Parker wears expensive suits like a second skin and drives a BMW, Ryker's uniform is leather jackets and jeans . . . and his ride of choice is a Harley. While Parker's sexiness is a reserved, slow burn, Ryker is completely upfront about what-and who-he's after. And Sage tops his list.
Now, as Ryker digs deeper into the dark side of Parker's business, Sage finds herself caught between two men: the one she's always wanted-and the one who makes her feel wanted like never before . . .
Promotional Backdrop
A trade show popup featuring all of her novels segmented by series.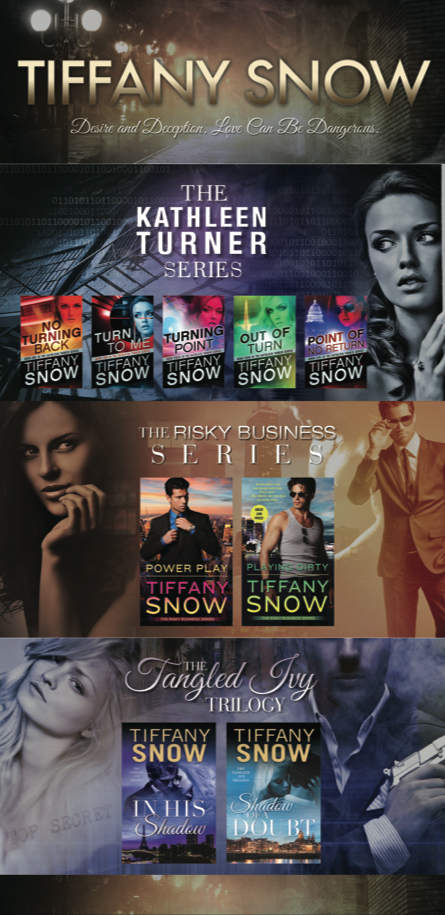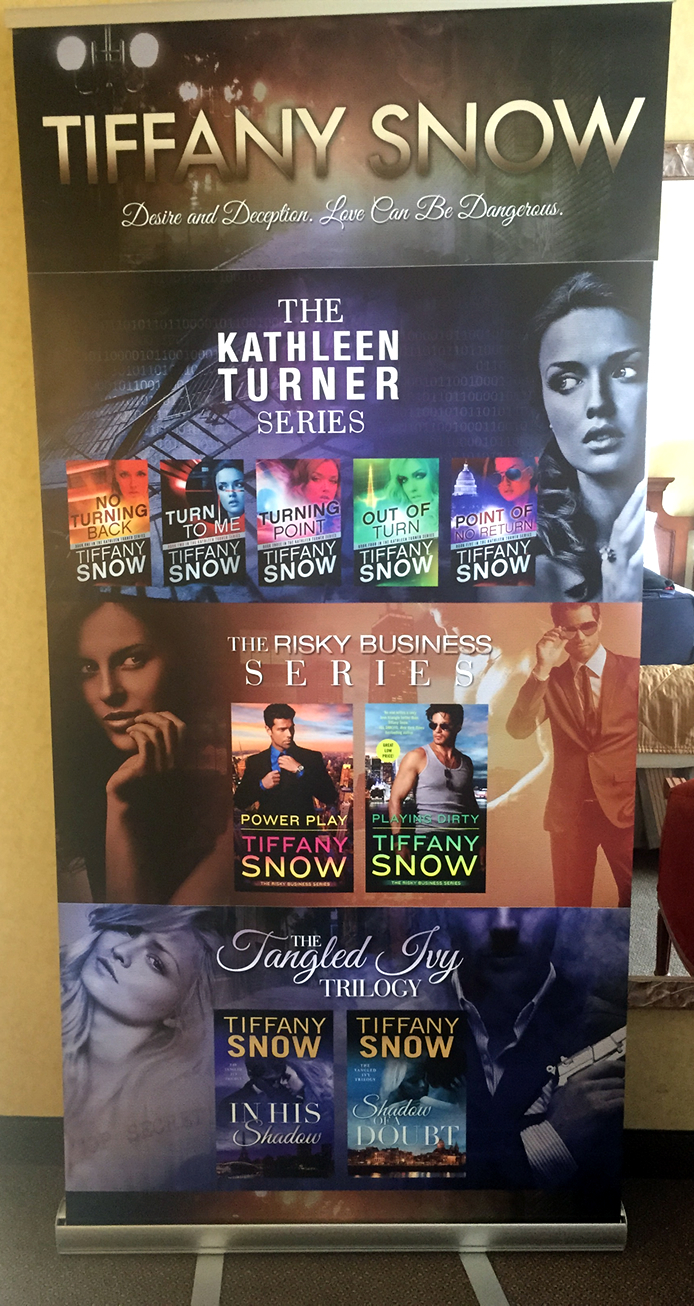 I spent over a decade in I.T. so when I went looking for a website design company, I was very particular in what I wanted and the skill set had to be top notch. I made the absolute best decision in hiring Shannon to overhaul and redesign my website from the ground up. Shannon is incredibly good at what she does, exceedingly professional, and thorough. She has a great eye for detail and usability in creating a website. It's obvious she takes pride in her work and won't stop until it's perfect. I found her very easy to work with, a great communicator, and always very timely. I would definitely use Shannon's services again–and have–as well as give her the highest recommendation to others.