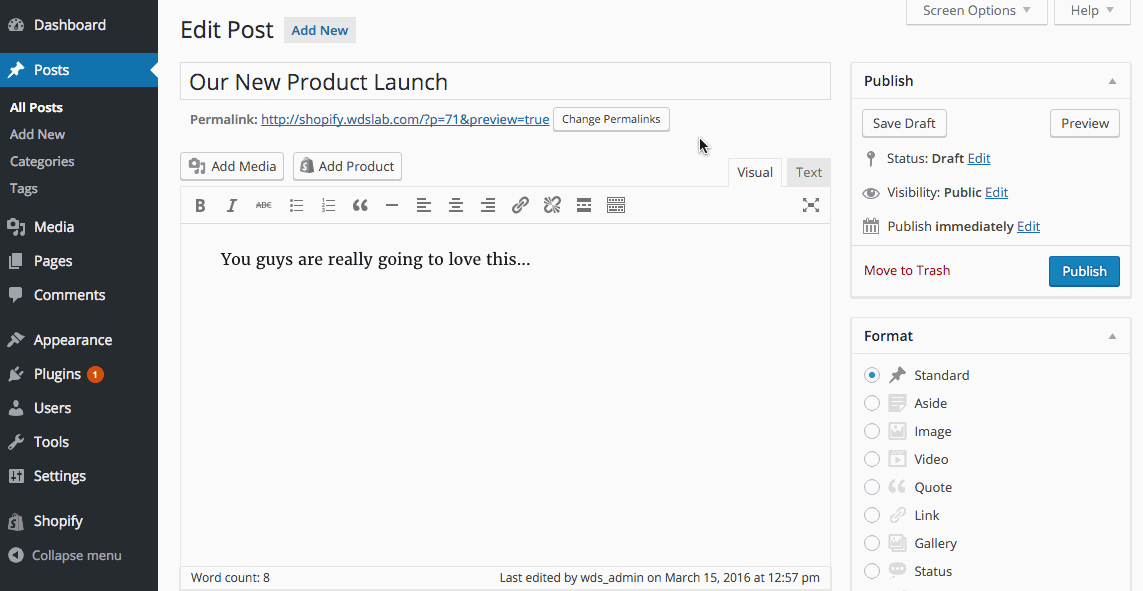 Already picked and customized the perfect WordPress theme? With just a few clicks, you can now make any WordPress page or blog post an ecommerce site using the free Shopify Ecommerce Plugin.
The plugin makes selling products on your WordPress site simple. In just a few clicks, you can create a Buy Button and add ecommerce functionality to let visitors securely checkout from any page on your site.
Ask us how you can start selling your produces online with Shopify.